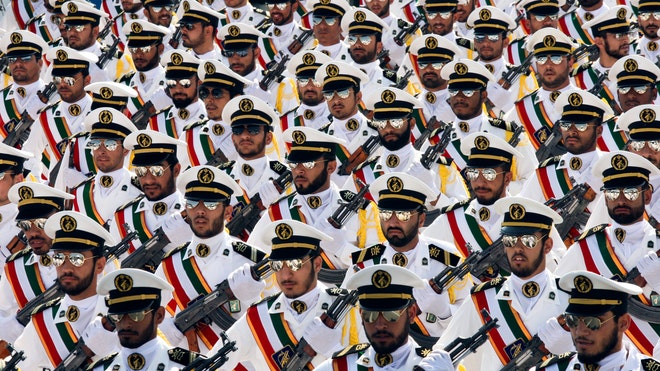 Iran, in continuing to support the Syrian government's crackdown against protesters, publicly stated that it is sending military personnel from its elite Iranian Revolutionary Guard Corps to Syria.
"Today, we are involved in fighting every aspect of a war, a military — one in Syria, and a cultural one as well," Gen. Salar Abnoush, a Revolutionary Guard commander, said to a group of volunteer trainees Monday, as reported by Daneshjoo News Agency, an online pro-regime student-run media platform.
Though many have pointed for quite some time to the symbiotic relationship between Tehran and Damascus, including Iran's training of Syrian cyber police and sending tactical support and cash, the statement appears to be the Iranian regime's first public account of military participation in Syria.
More than 23,000 Syrians, including many women and children, have been massacred in the more than 17 months of uprising against the Bashar al-Assad regime.
Public acknowledgment of Iran's manpower support and military involvement in Syria comes at a time when international pressure against Syria is at its peak and the Syrian regime's massacre against its civilians is most violent. Syrian military defections are on the rise, and many soldiers are often unwilling to fire at protesting crowds.
Fox News has the full article