Photo: (REUTERS)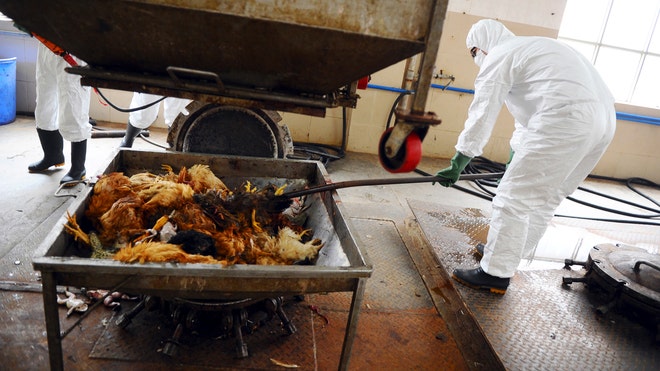 A new bird flu strain that has killed 22 people in China is "one of the most lethal" of its kind and transmits more easily to humans than another strain that has killed hundreds since 2003, a World Health Organization (WHO) expert said on Wednesday.
The H7N9 flu has infected 108 people in China since it was first detected in March, according to the Geneva-based WHO.
Although it is not clear exactly how people are being infected, experts say they see no evidence so far of the most worrisome scenario – sustained transmission between people.
An international team of scientists led by the WHO and the Chinese government conducted a five-day investigation in China, but said they were no closer to determining whether the virus might become transmissible between people.
"The situation remains complex and difficult and evolving," said Keiji Fukuda, the WHO's assistant director-general for health security.
"When we look at influenza viruses, this is an unusually dangerous virus for humans," he said at a briefing.
Another bird flu strain – H5N1 – has killed 30 of the 45 people it infected in China between 2003 and 2013, and although the H7N9 strain in the current outbreak has a lower fatality rate to date, Fukuda said: "This is definitely one of the most lethal influenza viruses that we've seen so far."
Scientists who have analyzed genetic sequence data from samples from three H7N9 victims say the strain is a so-called "triple reassortant" virus with a mixture of genes from three other flu strains found in birds in Asia.
Fox News has the full article