Photo Credit: (AP)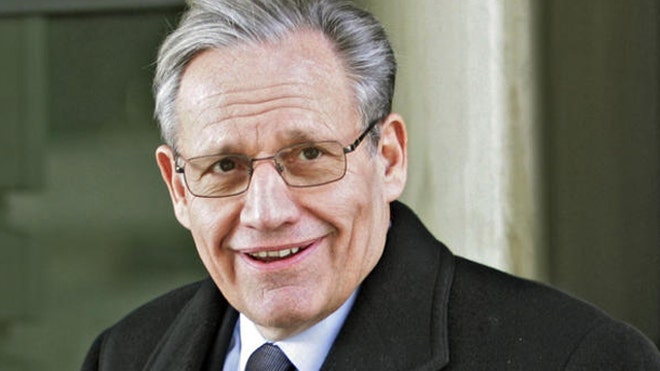 The White House is denying reports an adviser threatened famed Watergate journalist Bob Woodward after the Washington Post reporter challenged President Obama's version of events on the looming sequester.
Woodward claimed Wednesday night that a White House aide sent him an email saying he would "regret" his comments. The aide was not identified, but an official familiar with the exchange told Fox News it was National Economic Council Director Gene Sperling. That was after Woodward wrote a column this past weekend claiming Obama was trying to re-write history — regarding not only whose idea the sequester was, but also how it would take effect.
Woodward wrote that based on his reporting earlier in the budget battle, the president was trying to move the goalposts by trying to replace the sequester with a mix of tax hikes and spending cuts — instead of solely spending cuts.
After Politico reported late Wednesday that Woodward was coming forward to claim he was threatened, a White House aide denied the claim.
"Of course no threat was intended," wrote the White House aide. "As Mr. Woodward noted, the email from the aide was sent to apologize for voices being raised in their previous conversation. The note suggested that Mr. Woodward would regret the observation he made regarding the sequester because that observation was inaccurate, nothing more. And Mr. Woodward responded to this aide's email in a friendly manner."
Fox News has the full article